KTBWOS is all about posting about giveaways that have that extra entry for a blog post or just to let people know about a giveaway. And instead of making one for each one, they're all in one post!
Okay, so there's a lot.
#1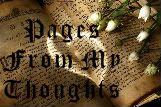 Yep, that's right. Another one. :D The Glimpse. It sounds really good. So good that the giveaway already has 1505 entries. Why? Because each person gets at least 70 entries individually. I know. That's a lot. So get your butt over there and enter yourself. :D
#2
You gotta love Blogoversaries. Well, Book Briefs has several giveaways going on for hers. Like a Nook giveaway, a swag pack, and now:
it's an ebook! And you can enter to win it. :D I love the cover.
#3
600. That's right. Holy crap. CONGRATS!
Anyway, she's giving away a lot of books, like Anna Dressed in Blood. :D It's so awesome. So go over and wish her congrats, and then enter yourself.
#4
A Cupcake and a Latte is having a giveaway for.....
Yep. You've seen one, you seen them all. :D
So, this one is for/sponsored by MM Publicity. :D So, I suggest you get your butt over and enter yourself. :D I really need to read this book.
Oh, and enter yourself in the Fairy Tale Blog Hop giveaway too.
#5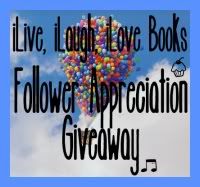 We love you too! Well, she's giving away the following:
$10 The Book Depository Order
Signed ARC of THE SCORPIO RACES by Maggie Stiefvater plus swag (US Only)
3 Swag packs with assortment of children's, MG, and YA (US Only)
I know right. :D I like the first one the most. :D She has so many followers. :D
CONGRATS!
#6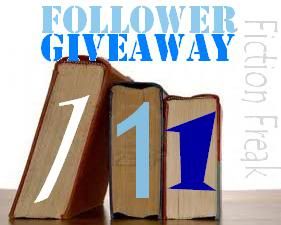 Fiction Freak is also having a Follower Giveaway. 113 followers. :D CONGRATS!
Anyway, to show her appreciation, she's giving away to one winner a book of their choice from TBD under $15 or an ebook of their choice. :D
#7
Yep. that's right. BITTERBLUE GIVEAWAY!
So, Read. Breath. Relax. is having a giveaway for Bitterblue + A Seven Kingdom's tote bag.
Several other blogs are doing the same thing, but there all different giveaways.
Thank you Penguin!
Here's the link:
Bitterblue Giveaway!