KTBWOS is a meme I created for a way for people to see what giveaways are happening around the blogosphere. Plus, it's an easy way to get the bonus point "Blog about it" out of the way.
Here's this week's birds:
#1
So, Nikki over at Fiction Freak is having her blogoversary. But it's a scavenger hunt. There are five blogs that have a clue to where she hid her giveaway on her blog. I know it sounds like a waste of time, but it's a lot of fun. To start, click below:
If you already have, good for you. Then you know what the awesome prizes are.
No hints.
#2
Yep, it's that time of the year again!
What's this giveaway?
"25 days of insider scoops, guest posts, everything YA and giveaway galore! Don't forget that there are copies of every debut up for grabs! It's the season of giving and the Debs are giving you the experience of a lifetime!" Baddass Bookie
To start off, our friend is having a swag giveaway. Click below to enter:
Aren't they beautiful? I think so. In fact, they are so beautiful that JLA is holding a giveaway for three people to win this awesome book.
*Screams!
It's so exciting.
Click below to enter:
#4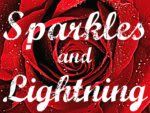 Ah, another Sparkles and Lightning giveaway.
This time for Black Friday.
This time for :
USA: ARC of choice and $50 gift card (US)
INT: $50 of books from The Book Depository or Fishpond (INT)
I want this. :D
To enter, click below:
#5
Ah, yes, our Bookish friend is having a big giveaway.
In this giveaway, she's giving away a box of 10 books to one winner, US or INT!
Exciting yes?
In this box could be:
-White Lines
- League Of Strays
- Outpost
Surrender
- Of Poseidon
- Time Between Us
- Lies Beneath
- Cold Fury
- Janie Face To Face
- Every Day
- Sapphire Blue
- Touch of Death
- Amarok
- Black City
- Clockwork Prince
- The Unnaturalist
- Venom
Mystic City
- Earth Girl
- A Temptation of Angels
- Timepiece
To enter, click below:
#6
Make sure to enter my giveaway
There's only one week left!
That's all!
Until Next Time!