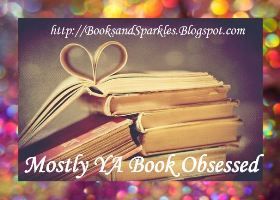 As most of you know, the YA Debut Author Giveaway Hop has been going on for a while and is about to end. Now, why I waited the last moment to blog about MYBO's? I don't know. I just feel like doing it now.
So, for her part of the hop, she's giving away one of the following to one winner.
Hemlock by Kathleen Peacock
Sweet Evil by Wendy Higgins
Grave Mercy: His Fair Assassin by Robin LaFevers
My Life Next Door by Huntley Fitzpatrick
Pushing the Limits by Katie McGarry
Throne of Glass by Sarah J. Mass
What's Left of Me by Kat Zhang
Black City by Elizabeth Richards
Awesome huh? And a hard choice too. If I won (knock on wood), I'd pick Sweet Evil or Throne of Glass. Actually, probably Sweet Evil. Now, what would you choose if you won?
Here's the link. :D Head on over.
Wow that's a mouth full.