KTBWOS is all about posting those giveaways all in one place.
1: So you don't have to make post after post after post.
2: People can view new giveaways all in one place.
Okay, here we go. And pay attention. Both of these are pretty big ones. :D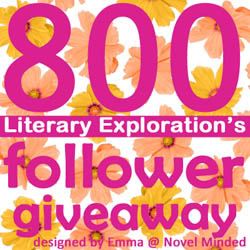 800. *Sigh* I wish I had that many, but I'm only beginning. Anyway, over at the
Literary Exploration
, she is hosting this lovely giveaway with a big prize. A very BIG prize.
Isn't this picture cool? But that's not the point. The point is, one winner will get a box of books! You heard me, A BOX OF BOOKS!
"A box of books! Some signed, some not, some ARCS, some finished copies :)
Some swag" I quote. :)P
For the link, the button is to the right of this post at the top, or, click on the highlighted blue words above this. It will take you directly to the giveaway post. :D
Next up is..........
Aren't the snowflakes pretty?
Back to the giveaway, Annabell over at her
Book Nook
is having her one year blogoversary.
CONGRATS!
There, she is giving away these lovly ARCs. :D
Tempest by Julie Cross
A Witch in Winter by Ruth Warburton
Bittersweet by Sarah Ockler
All That Bleeds by Kimberly Frost
I know, I screamed too. The one I want most is Tempest. So many people have been blogging about how great it is. My friend even won an ARC of it. Lucky.
So, either click on the button to the right or the blue words at the top. :D
Thanks for stopping. :D