KTBWOS is a meme that brings you giveaways that are happening around the blogging universe.
Here's this week's birds.
#1
Sparakles and Lightning. I love this blog. I've been following it for a long time.
Well, for this awesome Follower Appreciation Giveaway, she's giving away to two winners a book of their choice from TBD.
Awesome right? And there are plenty of extra entries. :D
#2 & #3
One Year Blogoversary celebration over at Pen to Paper.
Everyday there is something she's giving away.
Right now she has Entice, A Witch in Love, and the first two books in the Parasol Protectorate series.
To enter these giveaways, click the following links:
So, what are you waiting for!
#4
As an end to summer, Tales of the Ravenous Reader is having a blowout giveaway
Here, you can win An awesome batch of signed, and unsigned hardcover books. AND MORE!!
Awesome huh?
Click here to enter:
#5: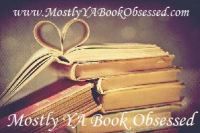 Yep, it's another one. This time it's author Jessica Khoury, author of Origin, that's on the spotlight.
Awesome huh? Not only can you win this book, but the others in the Breathless Reads collection.
So, head on over to this link and enter.
Also check out the Sand Dollar Sales and the Sand Castle Bookstore for discounted books! All procedes go to my college fund.