NO, I am NOT actually going to kill two birds with one stone. I don't even think I could do that. Anyway, what I mean is, I'm going to get these two blog contest entries over with in one!

First one is for The Magic Attic's Once Upon a Time Giveaway.


What is my favorite Steampunk novel?
Okay, I admit it, I had no clue what Steampunk books were. Then I looked it up and found out they are novels with futurtisic stuff set in the past. And I will go with Girl in the Steal Corset. :D
What are your thoughts on steampunk in general?
Different type of book. Unique, and they sound great.
Are there any authors you would like to see try their hand at writing steampunk?
Julie Kagawa definiately. And Lauren Kate and Becca Fitzpatrick. I love them!
Are there any steampunk books being released that you're especially excited about?
The Clockwork Prince. I have yet to read the Clockwork Angel, but my friend has it and I hope to borrow it sometime (after i get through all the books I have to read right now). :D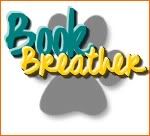 Second one is for the Book Breather (Note for you: your banner is kinda creepy. Just saying). Anyway, on to the questions!
Who is your favorite contemporary author?
I've only read a few contemporary novels, but my favorite author is Susane Colasanti.
What is your favorite contemporary book?
Susane Colasanti's novel Waiting for You.
Who is your favorite contemporary character?
Hmm....this one is kinda hard. Marisa from Waiting for You. I just can't recall any other character except her. :D
What do you love most about contemporary books?
That they are about real life situations that could happen, and that in the end, the girl usually gets her guy. :D
Now, I suggest you head over to both of their sites, enter their giveaways (T.M.A.'s ends in 3 days!), and answer the questions yourself.