Killing Two Birds with One Stone is about this:
Don't you love when you can get an extra entry when you post about a giveaway? I do. So, the KTBWOS (Interesting, I know) is all about posting those giveaways all in one place.
1: So you don't have to make post after post after post.
2: People can view new giveaways all in one place
Here we go!
#1
Okay, so I found this giveaway through Twitter, and I have to say, the blogger behind this has a nice blog. Love the design and features. :) Anyway, what can you win? A book that is listed on the giveaway site. The button is on the side bar!
#2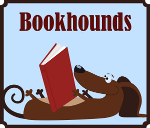 Yep, MYSTERY BOX! I wonder what's in it? Hmm.........
#3
I am in LOVE with Beth Revis. She is the most gratuitous person ever! In this giveaway, all you have to do is enter your info and wait for Dec. 20 to come around. Then, on that day, she's printing out address and shipping everything. Yeah, you heard me. That's all she's doing. Random draw of address. Get going now. Button is on the side.
So, there are your birds for ya. :D Hope you have time to check them out!